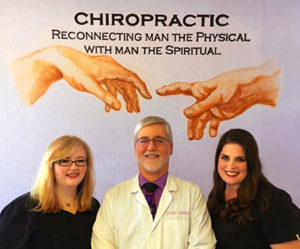 Your Experienced McKinney Chiropractic Clinic
Welcome to the website of Crowder Specific Chiropractic, we have been helping people in McKinney regain their health for over 31 years. We focus on the upper cervical vertebrae and the upper cervical procedure to reactivate the brain body connection. This allows the health and healing messages of the brain to travel down the spinal cord and out to all parts of the body. We look forward to helping you in your journey to health and wellness.
Check out our Crowder Specific Chiropractic Reviews
Call our McKinney chiropractic office at (972) 562-0674 or click the button below for an appointment!